Can not sleeping cause pain?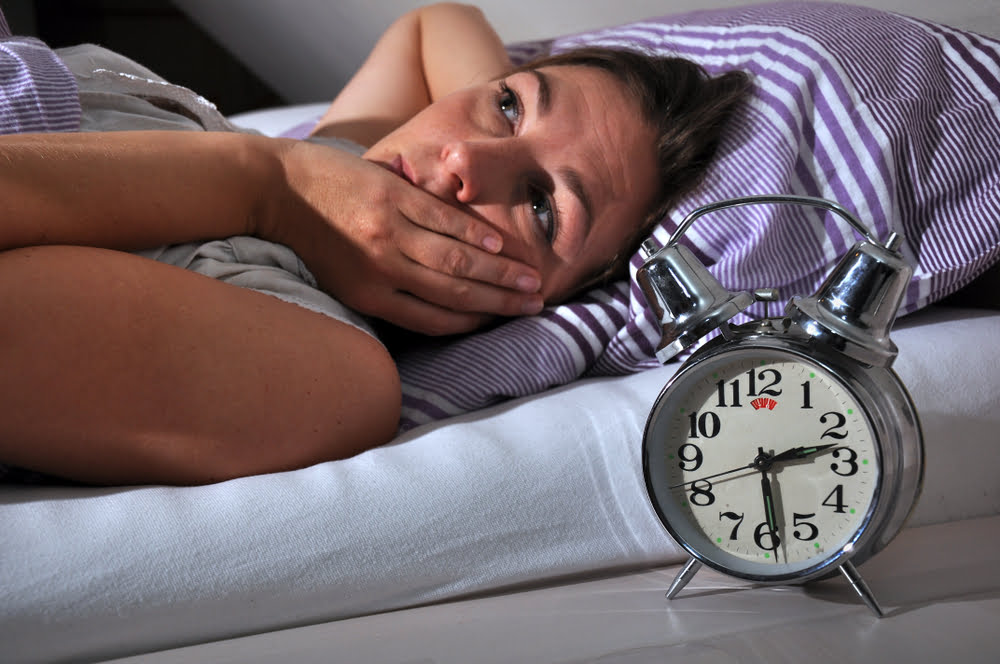 We all love a good kip!  There are few things more satisfying than a good night's sleep, not only does it leave you feeling refreshed, but sleep is crucial 'maintenance time' for our brain and body (1).  There is now substantial evidence that sufficient good quality sleep plays a part in protecting us from health problems such as hypertension, cardiovascular disease, depression, and diabetes (2).  There is also a strong relationship between sleep and pain levels (3), this may not be a surprise to anyone with a painful low back who is trying to turn over in bed, or someone who is trying to sleep on a sore hip as a certain amount of discomfort will interrupt your sleep.  This relationship works both ways as a lack of sleep, or poor quality sleep can also affect what kind of pain you have, and how strongly you feel it.
There has been quite a lot of evidence that the relationship between sleep and pain is reciprocal, a disturbance in one will impact on the other (4).  However more recently there has been evidence that sleep disturbance is not only more likely to pre-empt chronic pain episodes but also that sleep impairments are a stronger predictor of pain episodes than vice versa (5).  In this article, we hope to explain why this may be by investigating what mechanisms might be at play.
Sleeping peacefully?  – It used to be thought that sleep was a quiet time for the body and brain to 'recharge', however more recent research has revealed that sleep is a carefully regulated set of states that occur in a cyclical fashion, and that each state is crucial to maintaining the balance of the body's many interrelated systems.  There are two sleep states, REM (rapid eye movement) and NREM (non-rapid eye movement) or 'deep sleep'.  NREM sleep is divided into four further categories, ranging from stage 1+2 (light sleep) to stages 3+4 (deep sleep).  People moving through the stages of NREM sleep exhibit changes in their brain waves depending on what stage they are in, with the usual pattern being light sleep at the start of the night, then progressing to deep sleep as the night progresses.  REM sleep stages tend to be more frequent in the few hours before waking and is characterized by low muscle tone and the ability to produce vivid dreams (6).  Interruptions to these cycles and sleep, in general, can influence our pain levels.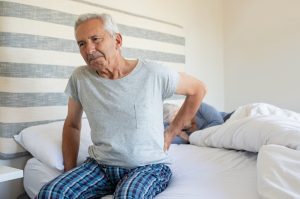 Inflammation – Inflammation is one of the reasons you experience pain, either tissue is damaged, or there is an area in the body that is irritated by a germ or infection.  The body's immune cells then respond by releasing inflammatory mediators into the bloodstream which not only increase the blood flow to the affected area but also sensitize nerves and send pain signals to the brain (7).  During sleep, the body down-regulates the chemicals that help ward off infections and increases the amount of chemicals that help support tissue healing, but if you deprive a person of sleep there is an increase in the presence of inflammatory chemicals during waking hours which leads to an increase in pain levels (1, 8).  This can be observed across types of sleep loss such as total sleep loss for 3 nights, or 25-50% sleep loss over consecutive nights (9).  The pattern of sleep is also important as people who take a longer time to fall asleep and enter the first REM phase exhibit higher levels of inflammatory chemicals (10).
Perception of pain – As we mentioned earlier, it is not surprising that if you already have pain then your ability to sleep will be reduced as pain is not conducive to the relaxed state that you need to fall asleep. However, a lack of sleep can alter how you perceive pain and can lead to an increase in pain levels (11).  Interruptions specifically to the deeper phases of NREM sleep has long been known to sensitize people to pain (12).  More recent research indicates that interruptions to sleep at any time, or total deprivation of sleep has been shown to decrease the pain inhibiting systems of the brain in otherwise healthy individuals, meaning that improper sleep can be a causative factor in generating pain (11).  This finding is especially important when applied to people who have conditions where they already have reduced pain inhibition signals such as tension headaches and fibromyalgia.  This may in turn ensue a self-perpetuating pattern in that poor sleep lowers pain thresholds which then contributes to increased pain and subsequent loss of sleep.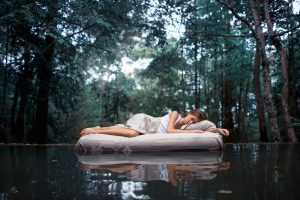 So how would you improve your sleep?  There are several guides to improving sleep readily available, the NHS one is here.  One effective way to improve your sleep is to address any stressors you may have that are inhibiting your ability to sleep, this will have a double whammy effect on pain levels as increased levels of stress are also associated with higher pain levels (you can find our guide to stress and pain here).
So our takeaway message here is, take care to get the correct amount of unbroken sleep over consistent nights as this will reduce pain or reduce the incidence of pain in most people.
If you enjoyed this article, why not have a look at our other articles on pain such as How We Measure Pain, and Could My Weight Be Causing My Pain?
Do you want to know what is causing your pain and if we can help? Why not take advantage of our new patient assessment introductory offer to get you started towards a tailor made recovery plan for only £19.
Are you in a lot of pain and want to get better as soon as possible?  If so then why not book in for a new patient consultation, with treatment on the day, for £65.
References
1 – C. Siengsukon, M. Al-dughmi, S. Stevens (2017).   Sleep Health Promotion: Practical Information for Physical Therapists, Physical Therapy, Volume 97, Issue 8, Pages 826–836, https://doi.org/10.1093/ptj/pzx057
2 – H. Colten, B. Altevogt, (2006).  Committee on Sleep Medicine and Research Sleep Disorders and Sleep Deprivation: An Unmet Public Health Problem Washington, DC National Academies Press.
3 – Besedovsky, L., Lange, T. & Born, J. (2012).  Sleep and immune function. Pflugers Arch – Eur J Physiol 463, 121–137. https://doi.org/10.1007/s00424-011-1044-0
4 – Doufas AG, Panagiotou OA, Ioannidis JP (2012). Concordance of sleep and pain outcomes of diverse interventions: An umbrella review. PloS One 7:e40891.
5 – Finan, Patrick & Goodin, Burel & Smith, M. (2013). The Association of Sleep and Pain: An Update and a Path Forward. The journal of pain : official journal of the American Pain Society. 14. 1539-52. 10.1016/j.jpain.2013.08.007.
6 – Carskadon MA, Dement WC. (2003).  Normal Human Sleep: An Overview. In: Kryger MH, Roth T, Dement WC (Eds.). Principles and Practices of Sleep Medicine, Vol 4. Philadelphia, PA: Elsevier Sanders;13-23.
7 – Magee, D. Zachazewski, J. and Quillen, W., 2009. Pathology and Intervention in Musculoskeletal Rehabilitation, Missouri, Elselvier
8 – Danielle J. Frey, Monika Fleshner, Kenneth P. Wright. (2007).  The effects of 40 hours of total sleep deprivation on inflammatory markers in healthy young adults, Brain, Behavior, and Immunity, Volume 21, Issue 8, Pages 1050-1057.
9 – Haack, M., Sanchez, E., & Mullington, J. M. (2007). Elevated inflammatory markers in response to prolonged sleep restriction are associated with increased pain experience in healthy volunteers. Sleep, 30(9), 1145–1152.
10 -Paul J. Mills, PhD, Roland von Känel, MD, Daniel Norman, MD, Loki Natarajan, PhD, Michael G. Ziegler, MD, Joel E. Dimsdale, MD, (2007).  Inflammation and Sleep in Healthy Individuals, Sleep, Volume 30, Issue 6, June, Pages 729–735,
11 – Michael T. Smith, PhD, Robert R. Edwards, PhD, Una D. McCann, MD, Jennifer A. Haythornthwaite, PhD, (2007).  The Effects of Sleep Deprivation on Pain Inhibition and Spontaneous Pain in Women, Sleep, Volume 30, Issue 4, Pages 494–505.
12 – Moldofsky H, Scarisbrick P. (1976).  Induction of neurasthenic musculoskeletal pain syndrome by selective sleep stage deprivation. Psychosom Med;38:35-44