Help!  My pelvis has slipped out of place!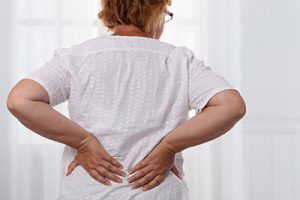 Our osteopaths in Bath hear some sentences more than others.  One of the more common ones we hear is 'my pelvis slipped out of place, can you put it back in again'?  Often the person who is describing this has quite severe and acute back pain and has been to see an osteopath or chiropractor who has 'clicked it back into place'.  Even though the person may get a lot of relief from the treatment all is not quite what it seems when you get into the details of what is actually happening in the pelvis.
Can the pelvis 'slip out of place'?
Yes and no!  The pelvis and its constituent bones are held together with extremely strong ligaments, lots of muscles act upon its joints to further increase the stability of this very important area of the body.  There are three ways that the pelvis may be affected by mechanical forces and produce pain (1).
Pregnancy – To accommodate the growing fetus the body released hormones to relax the ligaments around the pelvis so it can adjust its mechanics as needed.
Trauma – Commonly a car accident or a heavy fall can produce enough force to disrupt the ligaments and cause pain.
Sacroiliac joint pain or pain from another source that is affecting the sacroiliac joint – This is the type of pain that we as osteopaths see when people come in for treatment and is usually what they mean when they say that the pelvis is 'out of place'.
What is a Sacroiliac Joint?
The sacroiliac joint (SIJ) is a large joint that is the junction between each side of your pelvis and the sacrum at the bottom of your spine and is important for providing stability and mobility during activities such as walking and running (2).
Can the sacroiliac joint produce pain?
Yes it can, in two ways (maybe)…
The joint itself has pain fibres that can communicate pain if they are stimulated via inflammation (sacroiliitis)or trauma. Researchers have been able to inject the SIJ with painkillers and alleviate the pain described by people as SIJ pain, proving that the joint itself may cause pain (3).  There is a cluster of tests that an osteopath can use to test whether or not a person's pain is coming from the SIJ, however, the tests can also often be positive for pain for a low back disc problem too and other tests should be performed to exclude this possibility (4).
Through SIJ 'dysfunction' Traditionally it has been thought that the position or movements of the SIJ can become problematic resulting in a 'dysfunction' and pain. This is the most commonly held belief of patients who think their pelvis is 'out of place'.
How can you tell if your pelvis is out of place?
Here's where it gets interesting…..SIJ dysfunction is traditionally measured by tests that are not particularly reliable (ref).  Often by a practitioner telling a person that 'one leg is longer than the other' meaning that the SIJ has 'slipped out of place' or by pressing around the SIJ to see if one moves differently from the other.  The problem here is that when there is a leg length discrepancy it does not mean there is any dysfunction as people can have a big difference in leg length and no pain or other symptoms.  Also, when researchers compare the reliability of practitioners who feel for differences between the two SIJs they report very different findings making that method of assessment unreliable (1, 4).
Also problematic is the notion that the SIJ can move very much at all, researchers have been able to reliably measure the amount of movement that the SIJ can perform, and it is surprisingly small (0.2mm), so small that it would be unable to be reliably detected by the testing performed in clinical settings (5).
So why did my pelvis get better when it was clicked back into place?
Good question…..there are several other structures around the low back that can contribute to what people think of as SIJ pain, including the joints of the low back.  The 'clicking' technique or manipulation is not completely specific to a particular area, so it is likely that either the pain was coming from the low back originally, or the manipulation affected the low back as opposed to the SI (4, 6).
What should I do if I think my pelvis has slipped out of place?
Get an assessment of your pain – If your pain is very acute then you will still need to get it assessed by an expert such as an osteopath so the most effective treatment can be prescribed.  It may be that the pain is from another source such as a low back joint, a disc, or referred pain from a muscle (1).
Often pain in and around the pelvis can be due to a lack of muscular strength in the low back, hip, and trunk, this is called pelvic girdle pain and has been shown to be effectively treated by strengthening exercises and education from an expert.  Often pelvic girdle pain is seen in women after giving birth but the same issues seen in these women can be seen in people who have not had a child and effective strengthening and advice can help relieve their pain (7).
Do you want to know what is causing your pain and if we can help? Why not take advantage of our new patient assessment introductory offer to get you started towards a tailor-made recovery plan for only £19.
Are you in a lot of pain and want to get better as soon as possible?  If so then why not book in for our new patient consultation, with treatment on the day, for £65.
Ref
1 – Thorvaldur S Palsson, William Gibson, Ben Darlow, Samantha Bunzli, Gregory Lehman, Martin Rabey, Niamh Moloney, Henrik B Vaegter, Matthew K Bagg, Mervyn Travers, Changing the Narrative in Diagnosis and Management of Pain in the Sacroiliac Joint Area, Physical Therapy, Volume 99, Issue 11, November 2019, Pages 1511–1519, https://doi.org/10.1093/ptj/pzz108
2 – Cohen SP. Sacroiliac joint pain: a comprehensive review of anatomy, diagnosis, and treatment. Anesthesia & Analgesia. 2005 Nov 1;101(5):1440-53.
3 – Schwarzer AC, Aprill C, Bogduk N. The sacroiliac joint in chronic low back pain. Spine. 1995;20:31–37.
4 – Laslett M. Pain provocation sacroiliac joint tests: Reliability and prevalence. In: Vleeming A, Mooney V, Snijders CJ, Dormann TA, Stoeckart R, editors. Movement, Stability and Low Back Pain: The Essential Role of the Pelvis. 1st ed. New York: Churchill Livingstone; 1997.
5 – Sturesson B, Uden A, Vleeming A. A radiostereometric analysis of the movements of the sacroiliac joints in the reciprocal straddle position. Spine. 2000;25:214–217.
6 – Flynn T, Fritz JM, Whitman J, et al. A clinical prediction rule for classifying patients with low back pain who demonstrate short-term improvement with spinal manipulation. Spine. 2003;27:2835–2843
7 – Elden H, Ladfors L, Olsen MF, Ostgaard HC, Hagberg H. Effects of acupuncture and stabilising exercises as adjunct to standard treatment in pregnant women with pelvic girdle pain: Randomised single blind controlled trial. BMJ. 2005;330:761