What makes us different to other osteopaths, and why we are unique in Bath
At Align Body Clinic we are always striving to provide great value on an excellent service and the highest standard of osteopathic treatment possible to help you get over any painful injuries you may have.  Many clinics may also claim to do this, but below are a few points about how we can prove that we are hitting these standards.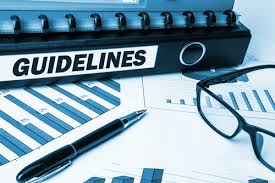 We use your goals for our treatment plans – Sounds obvious, but actually this is a way that our clinic offers great service.  Let's say someone comes to us with an injury, maybe a sprained ankle, it is fairly obvious that this person wants the pain to go away.  So, a bit of osteopathy, joint mobilisation, acupuncture etc and the person is pain free.  But if we ask the question about what they want to achieve in the medium to long term from treatment then we find out that actually this has happened a few times before and that it is stopping them from getting back into playing sports, and that playing again is their goal.  Then our plan is different, we offer the same treatment, but now we also advise on an exercise programme to get the hips and back more mobile and some balance exercises to help stabilise the vulnerable ankle. Over time we can advise on training load (how much how soon) and sports specific advice on how to prepare for playing again. We ask outcome what is most important to you, and build our plan around that ensuring you get value from our treatments
We not only follow the best evidence available to help people, we are also involved in producing it – How do we decide on which techniques to use with you?  We look to the evidence base for that subject.  We are always keeping up to date with what is going on in the world of health research, if you have knee pain we will know what the body of evidence says will be the best possible treatment option for you.  Not only that but are involved in writing the evidence, see here for our study into low back pain and spinal manipulation. Our osteopaths are also involved in maintaining ethical standards of research,  Jay Ruddock serves on the Health Research Authority's ethics committee in Bristol helping ensure the protection of research participants.
We ask our patients for feedback, and then we act on what they say
How do we know we are providing a great service?  Well we ask our patients, when we discharge you as a patient we send you an invitation to leave us some feedback, which then appears on our website.  When we get feedback, if it contains a suggestion on how we could have performed better then we pledge to act on it, be it to do with our service, our treatments or any other aspect of the experience you had with our clinic. You can view our feedback, and leave some if you feel the need, by clicking here.
We run on time, in fact we guarantee it!!
This may seem like a minor thing to boast about, but we are very proud of it.  How often have you gone to the dentist or doctor and had to wait around for an extra thirty or forty minutes?  Has it disrupted your day? We guarantee our start times, if we are running more than ten minutes late we will give you that appointment for free!  We also guarantee lots of other things, which you can find here.
As well as treatment we are always trying to educate our patients on health issues by writing articles relevant to their health
As some politician said, 'education, education, education'  We are passionate about helping you become more informed about all aspects of health, so we write patient guides to different conditions explaining what they are, why they occur and how to prevent and get rid of them.  If you know more about why you are suffering from a certain symptom you are much more likely to understand the rehabilitation process therefore increasing your likelihood of resolving your symptoms.
We give people the tools and skills to continue improving their health after their treatment with us has finished
Sometimes if you have a very longstanding set of pain and symptoms, treatment in our clinic will only take you so far.  What we do to help you progress over time and speed up the improvements is we give you home exercises, carefully prescribed.  Not only do we teach them to you but we send you lovely picture guided sheets with them.  You can print them out and stick them on the fridge, or they can be viewed on a computer, tablet or smartphone (meaning we can even help people who are on holiday or overseas at the time of their symptoms!).
Align Body Clinic – we aim to give you more than just great osteopathy and acupuncture treatments!
Do you want to know what is causing your pain and if we can help?  Why not take advantage of our new patient assessment introductory offer to get you started towards a tailor made recovery plan for only £19.
Are you in a lot of pain and want to get better as soon as possible?  If so then why not book in for a new patient consultation, with treatment on the day, for £65.
We are also there to help you from home. Take a look at our suite of exercise resources and advice sheets which you can easily download and use from home.