So you've ran the Bath Half marathon… … Now what?
Firstly, if you made it round, congratulations!  Your training paid off and everything went well on the day.  If you didn't make it round then maybe you were unfortunate with injury or something else went wrong on the day which stopped you getting round, which can happen to the most prepared runner, sometimes it's just bad luck. Either way, have you thought about what to do now the event is over?  If not then we have a few suggestions, see below for some ideas….
1 – Maybe take a rest, then what?
The relentless training not only takes a toll on your body, but also your mind, this means just after completing an event lots of people can't stand the thought of ever running again!  Our advice would be to take two weeks off from it and gather your thoughts and gain a bit of hindsight, then maybe, just maybe, you might consider running again.  If you would like to run again and you can't seem to get the motivation to get out there again then you can try the following;
Buy some new kit, some better socks, a funky waterproof or a gadget like a gps watch might give you something new to look forward to trying out.
Have a look for 'training' challenges such as those you can find on apps like Strava, or Runkeeper. Nearly all areas will have user uploaded routes and challenges which you can complete or compete with.
Join a running group, or club, or even better, persuade your partner, friend or relatives to start running and use your experience to help them get up to speed.
If you use these tips and you find you're back in the running mood then maybe try the following;
2 – Do another half marathon! (or something else)!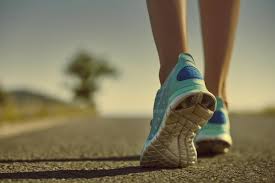 If you've done all the training that means that you are fitter, healthier and at less risk of age related diseases like diabetes and heart disease.  It's also likely that you have lost a bit of weight which is also a good indicator of improved health.  So why throw all these benefits away?  Why not keep running and maybe improve your time (entries are already open for 2018)?  As you may have noticed it's good to have a goal, and if the thought of doing the Bath Half again doesn't float your boat, why not do something different?  Luckily there are lots of events of various types around the South West, The Sodbury Slog and anything organised by Avon Valley Runners are favourites of the Bath area running scene.   Relish Running Races do lots of short and long events in and around Bath, some more serious than others, it's worth having a look at their site to see if anything interests you, all races have a friendly feel to them and in our experience they are well organised (and they don't run out of medals).
3 – Maybe do a full marathon?
Did you feel like you could do more?  Well, for that there's a full marathon, of which there are also several around the country. A full marathon is not only twice the mileage but twice the planning, longer runs up near the event can take up 3-4 hours (plus sleeping times later in the day!).   You can get away with not eating or drinking much during a half marathon but a full one will need you to plan when to eat and drink before, during and after the event. Getting your food strategy correct can be the difference between an 'enjoyable' marathon and a sustained torture session. Runner's World wrote a great article on hints and tips for upping the mileage to achieve the full 26.4 miles, which you can find here…..
4 – Address the problems that slowed you down.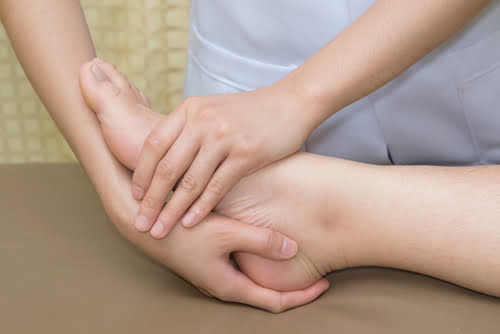 Did you get an injury leading up to the event?  Or (more commonly) were you nursing a pain or ache that only showed up when you did the longer runs?  If it limited the distance you could run, or the speed you could go, then now the event is over you should address the issues.  If you choose to keep running or want to do a full marathon then our strong advice is to get help to solve your pain issues now while you are not building up to an event, this gives you time to arrest problems without it impacting the crucial training near the event.  Even things that seem small now, like tight calves can, once the mileage begins to go up, result in nasty stubborn problems such as Achilles tendonitis or plantar fasciitis.
We have a series of articles on running-related injuries and various exercise guides to help with keeping your running pain free over on our blog, and our resources page.
Do you want to know what is causing your pain and if we can help?  Why not take advantage of our new patient assessment introductory offer to get you started towards a tailor made recovery plan for only £19.
Are you in a lot of pain and want to get better as soon as possible?  If so then why not book in for a new patient consultation, with treatment on the day, for £65.