5 Things you didn't know about our clinic…
We Offer a Patient Guarantee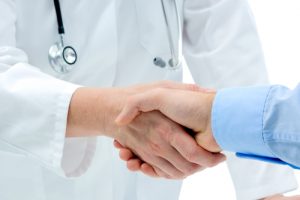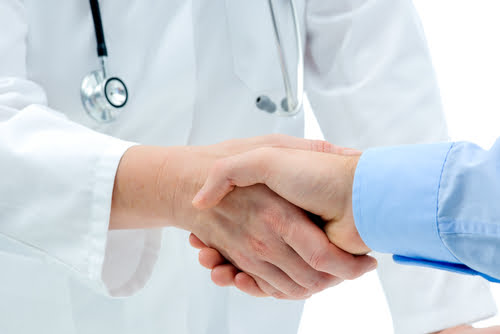 We devised a series of patient pledges, so all our patients would know exactly what standards we set for the delivery of our service.  We cannot always guarantee results in the relief of each symptom, but we can assure you that you will be happy with our quality of service, our dedication to detail in solving your symptoms, and our punctuality when you attend our clinic.  If after two sessions you don't feel you have received this then we will happily and without question give you your money back.  You can find our full patient guarantee here.
Sports Massage
As well as being a highly skilled osteopath and acupuncturist Sheena Harper is also an excellent sports masseuse.  A sports massage can come in handy for those times where you aren't exactly injured or debilitated but feel that your muscles are tired or tight.  The most common time for people to feel they need a sports massage is if they are doing a lot of training for an event such as a triathlon, or maybe have overworked in the garden.  A sports massage is a great way to help those aching muscles to feel more relaxed and less painful.  We hear a people mention that they have been for sports massages before and that they have been painful in the extreme, you can be rest assured that Sheena uses all of her skill and experience to ensure that you get the maximum results with very little discomfort.
(Nearly) No endorsements
We choose not to sell any type of product, potion, or supplement.  Why do we choose not to?  Well, every person's symptoms are different, they have a different history and a unique set of events that have led them to attend our clinic.  It would therefore follow that one product or one supplement would be suitable for all, instead we do on occasion recommend certain products that have good evidence of success, or reliable sources of information (such as this, or this).
Structural Integration

Jay Ruddock was a practitioner of Structural Integration (Rolf Method) long before he was an osteopath.  Structural Integration is an ordered series of sessions of deep soft tissue work designed to stand the body up in alignment in gravity.  Why would you want to stand up straight?  All movement in the body is an inter-play between contraction and expansion, when one bit tightens, one bit relaxes.  If the bit that doesn't relax then the tightening bit has to work harder to contract and produce movement, this is not only a waste of energy, but can overload structures causing damage.  By balancing the structures of the body this is reduced and the person feels much more mobile, chronic pain can be reduced and movement is easier to produce which can feel like having more energy!  
See what changes are possible here
, and 
learn more here
.
We were people before we were osteopaths
Sheena was a competition groom and horse riding instructor, in the UK and Europe.  She still applies this knowledge to people who attend the clinic for pain they experience while horse-riding!
In the dark distant past Jay studied sports science at degree level before becoming a personal trainer, this gives him an in-depth knowledge of how biomechanics and sports performance relate to injury and chronic conditions in people of all ages (he was also a chef, but not a very good one).
How many of these things did you know?